Volleyball camp summer 2019
Preparation Camp for Volleyball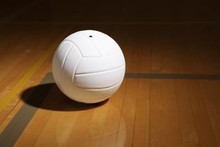 Looking for a place to put your child in camp this summer? August 26 - 30, 2019
The Calgary Christian School volleyball camp wants to help you to improve your volleyball skills and assist you in preparing for your upcoming volleyball season.  
The environment of the camp will be one of encouragement; promoting self-confidence and having fun, while improving volleyball skills. We will work on the basic skills of passing, hitting, serving, and team play, along with learning about character development and sportsmanship.  Getting pre-season touches will help you become more confident in your skills and solidify proper form and technique.
Who:   For students entering grade 6 through to grade 9
Where:   Calgary Christian High School:  5029 26th Ave SW
Time:     Grade 6 and 7  --- 1:00 pm – 4:00 pm
                 Grade 8 and 9 --- 9:00 am - 12:00 pm                      
Cost:   $150.00
Questions?  Email mark.jonker@pallisersd.ab.ca  
Fees :  $150.00 fee can be paid in cash or cheque to Calgary Christian School. Registrations and fees can be turned in or mailed to the CCS Secondary Business Office.
What to know:
        Attire: Please shorts and a t-shirt and indoor runners.  Knee pads are a good idea for
         diving and defense.
        Drop Off:  Please arrive 15 minutes prior to camp time. Use the gym entrance at the
                           NE side of the building.
        Pick Up:  Be ready to pick up at 12:00 pm or 4:00 pm depending on your camp.
        To Bring:   Water bottle, a snack