FLEx Learning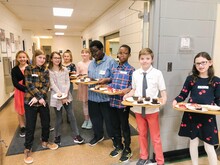 With Formational Learning Experiences we take what we've learned in a curricular unit and go out to serve, using what we have learned!
What a better way to apply their knowledge than to bless others!
Real Work Needs Real People
Grade 5 students have been busy learning and serving this past year! So thankful for their servant-filled hearts.
Do your words matter?!
In January, Grade 3S and 3R conducted an interesting experiment which was then presented to 3B. Watch the video and be prepared to be shocked and impacted by the outcome (and yes, these are REAL results!). Many similar experiments have been done around the world. Nearly all of them yield the same results. This proves that our words DO have power!
Teaching for Transformation
Here are some examples of what our Grade 2 classes have learning about - Earth Keeping! There are so many ways we can take care of God's Earth and those who live in it.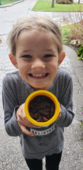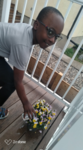 Math Fair!
On December 20, 2019 of this school year, the Grade 6s hosted a Math Fair for Grades K-6 and for parents to also participate. The Grade 6s worked tirelessly the weeks ahead to prepare as each group was given a math problem to solve and then tasked with creating a display to challenge others. The day was a huge success as students from other Grades, and parents, came to play games that tested their Math knowledge. "Math for a real purpose, for a real audience". It was a great way for Grade 6s to show their leadership skills and for the entire school to participate in this Community building event.
Christmas Celebrations
Every year one of the Grade 4 classes take on the role of being Community Builders by hosting a Christmas Celebration for the Maintenance crew at CCS. Students bring delicious food to share and games to play. In return, the maintenance crew leads a sing a long of Christmas Carols with the class. What a way to stay connected!