Back to all posts
Posted on
Sometimes you need the right music!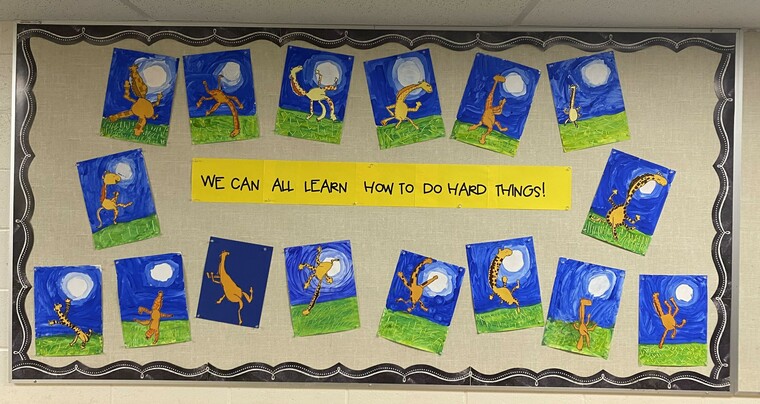 Grade 1B read the book "Giraffes Can't Dance" by Giles Andreae and Guy Parker-Reese. They talked about how hard it was for Gerald the Giraffe to try something new that was really difficult for him. He needed help - and the right music - before he could learn how to dance! 
The students spent some time Beauty Creating and God Worshipping as they created art and discussed that they can ALL learn how to do hard things, especially when God helps us and supplies all we need to do our best.