Back to all posts
Posted on
Virtual Elementary Field Day!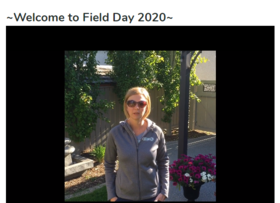 View the photos below! Thank you to everyone who participated in our Virtual Sports Day! Looking at the pictures, it seems that the students enjoyed themselves and this chance to be active. We hope you had a great time.
Winning teams:
First Place: Grey
Second Place: Multicolour with white headbands
Tied for third!: Turquoise and Stripes
Honourable Mention to the PINK team who had the most participants! (even though teams were equal based on sign up, the PINK team had the most students follow through on participating).
Way to go, everyone!
Monique Wagner

Elementary Vice-Principal
Virtual Field Day!