Back to all posts
Posted on
Get ready for back to school!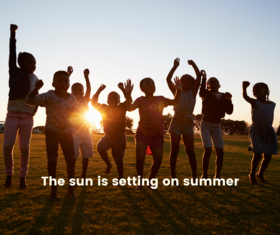 We're excited for the start of school - hope you are too!  Here's some helpful information:
Important Dates:
Secondary Student schedules will be available on Power School between August 24-26.
Wednesday, August 25 - Elementary Welcome Letters to each student from their teacher and informing of your start date.
Monday, August 30 @6:30pm Grade 7S & 7St @ 6:30-7:30pm, 7O & 7C @ 7:30-8:30pm
 Tuesday, August 31 @2 - 3:30pm Secondary Gr8-12 New Student visit/tours
Tuesday, August 31 Elementary Meet the Teacher, 3:30-6PM (by Signup Genius appointment, for students only)
Wednesday September 1 - Classes for 1/2 ES, Gr 8, 9-12
Thursday, September 2 - Classes for remaining ES Students, Gr7, Gr9-12       
Friday, September 3 - ALL Students attend classes 
Wednesday, September 8 to Friday, September 10, GRADE 12 to FRONTIER LODGE                       
Thursday, September 9 @5:30-6:30pm, Elementary Back to School Picnic (weather permitting)
Monday, September 13 @7pm, Gr8-12 Secondary Parent Orientation and Meet the Teacher
Wednesday, September 22 to Friday, September 24, GRADE 9 to CIRCLE SQAURE RANCH
School Supplies: 
Elementary click HERE, Secondary click HERE
School Calendars:
PDFs and Timetables are linked HERE, subscribe to our ONLINE CALENDAR HERE
From the Provincial Government:
Return to School is linked HERE on their website.
AHS Guidance for Respiratory Illness Prevention and Management in Schools, linked HERE.