Back to all posts
Posted on
We are growing our capacity to serve!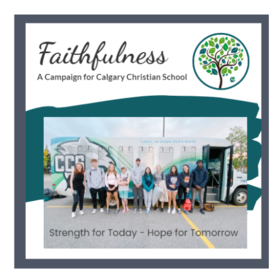 And we're excited to launch the Faithfulness Fundraising Campaign! 
Read about the upcoming plans for improvements, renovations and additional important projects at Calgary Christian School.  Our capital campaign brochure, a short video of our new science lab and other details such as how YOU can support CCS, are posted on THESE PAGES!