Back to all posts
Posted on
CCS Celebrates Learning!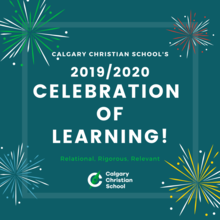 At CCS, we take an expansive approach to education to develop the whole child. We want each student to discover their unique strengths and realize their full God-given potential as they master curriculum content, develop creative and critical thinking skills, and live their part in God's story!
We invite you to enjoy students' learning and creations HERE.