Back to all posts
Posted on
Did you miss the Open House?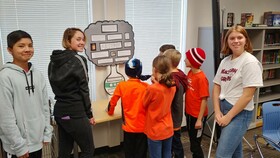 No worries! We offer private tours with our friendly Admissions Coordinator who can help you decide if CCS is a good fit for your child.
At Calgary Christian School we nurture students with kindness to give them a safe place to learn and belong. We bolster their courage to become all that God has made them to be. We encourage our students to shape the world with God's love and a serving heart through experiences that are Relevant, Rigorous, and highly Relational. 
Please email admissions@calgarychristianschool.com for more information or complete THIS FORM.  We look forward to hearing from you!