Back to all posts
Posted on
Partnering with Parents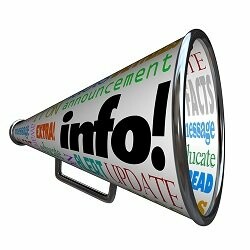 We're hosting parent sessions, led by a licenced family therapist and adjunct professor at Providence Seminary, Michelle Gritter. Participants in this group will learn about neuroscience, how to handle difficult behaviours and emotions, and how to gain a better understanding of what might be going on for their child(ren) emotionally and psychologically in childhood and adolescence.  
There is a nominal fee of $10/session that will be charged through School Cash.  Please register with THIS SIGNUP GENIUS LINK  Details and dates are also posted there.  
Session 1:  Bridging Session--The Relationship Between Influence and Connection
We are wired by God for connection.  Parents can use a strong connection with their children to serve as wise, strong, and kind leaders for their children, no matter what their age.  Any time we correct a child we are trying to exert parental influence. Correction can only happen successfully when it follows connection. In this session we will explore the connection between influence and connection.
Session 2:  Holding Big Emotions
Whether you are parenting a 2 year old or 14 year old, big emotions roll through the family weather-scape on a regular basis.  In this session we will explore how best to respond when those emotions seem out of proportion to the norm. We will learn how to be the shelter our children can use when they feel at the mercy of their emotions.  We will also explore some of the roots of big emotions.  
Session 3: Stress and Kids
The biggest issue with stress and kids is not that kids don't know they're stressed out.  They know they're stressed out. It's parents who are lagging behind. In study after study, large numbers of kids aged 8-17 report the negative psychological and physical impacts of stress on their lives whereas the vast minority of their parents don't know their children are experiencing these things.  What is stress, why do kids have it, and how can parents help their kids with it? If you have an anxious or stressed out kid, come to this session.
Location: LINC @ Secondary