Back to all posts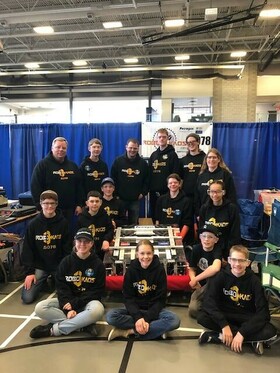 Our robotics team (Robokaos 5078) had a great time at the competition this past weekend. 
"The Western Canada FRC 2018 Regional competition was a another great success!   We finished in third place (out of 50 teams) after the playoffs.  Lots of very good teams last year made for a tough competition!!"   
You can read more HERE.  But in the meantime, check out the robots's unique ability, a camp!  This allowed their teammate to get on the top podium, allowing for more points.  It was exciting to watch!