ES Hockey Program Registration
2020 ES Hockey is coming!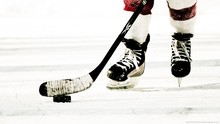 Students are encouraged to play with their friends, in a fun, 'play & pass,' environment. Due to the popularity of this program and considering the ice sheets available, space is limited and registration caps will be adhered to.  
Please print and complete the form below. Registration will begin on Tuesday, October 29 at 8:30am by the Elementary Office.   
PLEASE NOTE: payments will ONLY be accepted using School Cash. Details to set up an account are posted here.  Once you are admitted into the program, your school cash account will be invoiced for you to pay.