ES Hockey Program Registration
2021 ES Hockey is coming!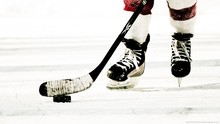 Fun and Fundamental Parent-run Program at CCS!
Students are encouraged to play with their friends, in a fun, 'play & pass,' environment. Due to the popularity of this program and considering the ice sheets available, space is limited and registration caps will be adhered to.  
Registration $100 with a discount to Program Volunteers: $70 (Minimum of 3 ice times) 4 parents will be accepted for equipment transportation times. Registrations will be accepted on a first come first serve basis until the program is full or December 1, 2021
PLEASE NOTE: payments will ONLY be accepted through the Hot Lunch Program. Once you are admitted into the program, you will be required to make a payment on your account.
The dates - Fridays January 7, 21, 28, February 4, 11, 18, 25, March 4, 11, 18
2-3pm Grades 4-6, George Blunden Arena
2:15-3:15pm Gr1-3, Optimist Arena
Equipment needed: Hockey stick, hockey skates, Shoulder, elbow and shin pads, Approved helmet with full face protection, Neck and Mouth Guard, Athletic cup (both boys and girls), Hockey Gloves
Parents need to be fully vaccinated to enter the rink, it is preferable that children come dressed but may put their skates on at the rink.  At this time we will likely not allow small children and a max of 2 people per player will be allowed. Spectators must physically distance. The hockey program will adhere to AHS and city rink guidelines.  Questions are welcome at cceshockey@gmail.com. 
We are looking for one more parent, who is fully vaccinated, who can commit to coordinating the on ice volunteers.  Please contact cceshockey@gmail.com if you're able to assist.