Gr 10-12 Italy Trip Spring 2022
Calgary Christian School provides an open learning environment that allows students to explore as many opportunities as possible and invite learning/growth opportunities for our student population.  Our educational philosophy allows for a great deal of learning that should happen outside the classroom. Service/experiential learning is quickly becoming a key component to how we operate in God's great world.
Travel with EFT Tours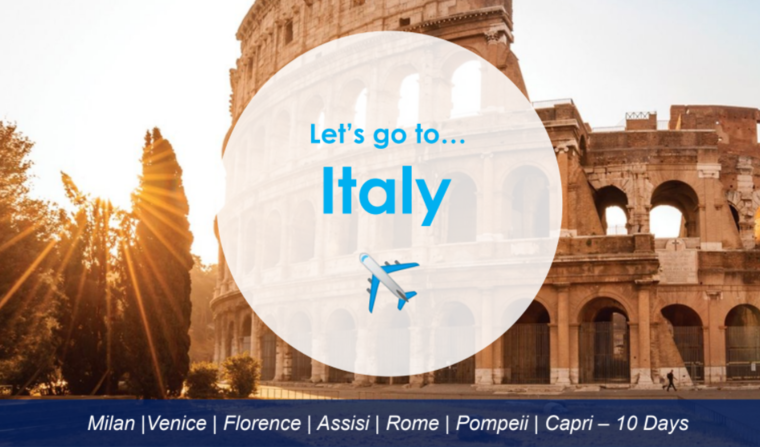 We're planning for Italy in March 2022 for those in Gr10-12 at CCS!
Click HERE for Mr. Barthel's March 23, 2021 presentation, including costs, possible dates and what's included.
Go here to Sign Up- EFT enrolment page: Grand Tour of Italy (eftours.ca)
Our enrolment number: 2396460DA
DEADLINE TO REGISTER: October 31, 2021 at midnight
Guaranteed spots:40