Robotics Club
CCS FIRST Robotics Team 5078 Robo-Kaos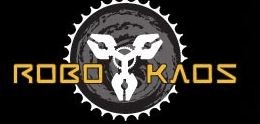 Thanks for supporting another season of robotics!
We're hosting a bottle drive on Friday/Saturday, April 12/13 and May 17/18, bring your recyclables to the Secondary Campus to help us out.
Our team had a great weekend at the FIRST Competition on April 4-6 at the Genesis Centre. In the end, we lost in the semi-final to the overall winner, and since there is no bronze medal match, we call that third place!
We were on alliance with two other Calgary teams: Rundle College and Alberta Tech Alliance. The champions were from Hawaii, Idaho and Lethbridge and two of these teams had already won other regional competitions.
The robot design did not quite work as anticipated and required modifications throughout the competition, as well as refinements of driving technique. For play-offs, our role on the alliance of three robots, was to play defense by getting in the way of the other alliance's robots, to prevent them from scoring as many points. In order to do that within the rules of the game, we had to chop off the end of our robot during the lunch break, after being selected for the fourth place alliance. The cargo (ball) and hatch panel (disk) mechanisms were removed and a few inches of both sections of the ramp cut off. This made the ramp shorter and steeper, and so more difficult for our partner robot to climb. Watch the successful deployment and climb of our ramp at the end of quarter final tie-breaker match 3: https://www.thebluealliance.com/match/2019abca_qf2m3    It was so exciting to see it actually work!!!
The robotics team learned a ton and persisted to overcome challenges creatively under pressure, all contributing together in their various roles.
Thank you to all supporters of Team 5078 Robo-Kaos!!!!
Learn more about our Robotics team on their website listed below.
http://frcwest.com/category/regional-events/