Student Trips
Calgary Christian School provides an open learning environment that allows students to explore as many opportunities as possible and invite learning/growth opportunities for our student population.  Our educational philosophy allows for a great deal of learning that should happen outside the classroom. Service/experiential learning is quickly becoming a key component to how we operate in God's great world.
Belize Service and Mission Trip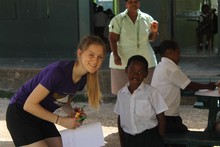 The Belize trip has been designed with the purpose of allowing high school students to grow and mature while glorifying God through our actions, behaviour and knowledge.  
 THIS BLOG  what our service team did over Spring break 2018! 
Details for the coming year are posted HERE on Mr. Bonk's staff page.
Grade 8/9 Spring Trip 2021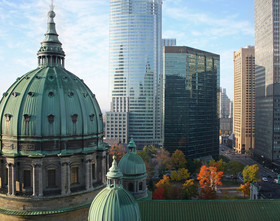 Calgary Christian School values travel experiences and students in middle school have the opportunity to visit Montreal, Quebec and Ottawa.
We are excited to partner with Educational First (EF) Tours in March of 2021. Students will explore the European flair and historic downtown core of Montréal. Study the majestic architecture of Québec City. In Ottawa, students will get a glimpse behind the scenes of Canadian politics with a visit to the Parliament Buildings. Visits to the Canadian Museum of History and the National Art Gallery promote a global perspective. Families are encouraged to sign up early to take advantage of group fundraising.

For more information parents are invited to visit our Tour Enrollment Information Page.  Or email Mrs. Hair at melissa.hair@pallisersd.ab.ca
Please enroll with EF Tours and join us!
How? 
Go Online: www.eftours.caPhone: 1-800-263-2806
Our Tour Number is: 2265394NU