Parenting Sessions & Tips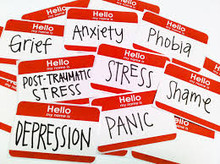 Sept 10/18:
From Pastor Layne:
Do you ever wonder how to stay in good relationships with your kids and teach them to manage that smartphone?  If so this series of three 10 minute videos called "Reclaiming the Smartphone" from axis.org might help you!  Axis is committed to helping parents disciple their children through building strong relationships and engaging culture.  You can sign up for other resources and find out more about axis here.  
Also, Calgary Christian School provides free access to other valuable Christian videos to help us disciple our children.  Follow this link to sign up for Right Now Media.  
From our Family Liaison Counselors:
Starting a new year of school can be very stressful for some children and youth, which means open communication with mom and dad is extra important. Sometimes it is hard to know how to talk to our children, or how to help them open up about what is really going on and how they are feeling. This article by AHS provides some great tips on how to actively listen to your child/teen. This is a door to deeper connection, which will naturally alleviate some of the stress your child may be feeling. It will also help parents know how to support their child!
How to actively listen to your child and teen