Parenting Support & Tips
Education Websites (Elementary)
These links range from sites with activities that reinforce basis Pre-Kindergarten and Kindergarten skills, to sites with activities that can serve as enrichment for advanced Division II students. 
The activities are also in multiple subject areas, such as Language Arts, Math, Social Studies, and Science. (please note: CCS is not responsible for advertisements that accompany these links)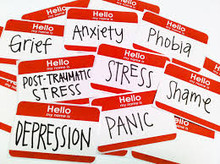 From Pastor Layne:
Do you ever wonder how to stay in good relationships with your kids and teach them to manage that smartphone?  If so this series of three 10 minute videos called "Reclaiming the Smartphone" from axis.org might help you!  Axis is committed to helping parents disciple their children through building strong relationships and engaging culture.  You can sign up for other resources and find out more about axis here.  
Also, Calgary Christian School provides free access to other valuable Christian videos to help us disciple our children.  Follow this link to sign up for Right Now Media.