Parenting Support & Tips
Education Websites (Elementary)
These links range from sites with activities that reinforce basis Pre-Kindergarten and Kindergarten skills, to sites with activities that can serve as enrichment for advanced Division II students. 
The activities are also in multiple subject areas, such as Language Arts, Math, Social Studies, and Science. (please note: CCS is not responsible for advertisements that accompany these links)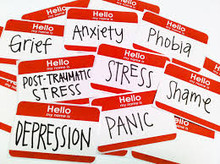 From our school nurse:
MARCH - NUTRITION MONTH
Check out tips and ideas with THIS LINK
We can make changes: One Meal at a Time.
Small changes can produce big results!
No change is too small.
Small changes are often the most successful.
Make ½ your plate vegetables and/or fruit.
Include whole grains at each meal.
Eat a small portion of lean meats or alternatives at each meal.
Drink water to quench your thirst.
Drink skim, 1%, 2% milk at each meal to round out your meal.
Use small amounts of healthy fats, such as olive oil, canola oil or nuts/seeds.
Read the nutrition facts table and choose foods that have less than 15% Daily Value (DV) for sodium.
Buy low sodium varieties of condiments and use small quantities.
Cook without adding salt.
Eat less packaged and/or processed foods.
Cook healthy meals at home more frequently.
Eating meals with family and friends builds relationships.
Kids eat healthier when they eat with family.
Encourages conversation and enjoyment with others.
Be mindful of what and how you are eating.
Make meal times a screen-free zone ( no phones or electronic devices)
Be present with your family at meal times.