Elementary Library Book Fair
Living Books Inc. Online Book Fair- Fall 2020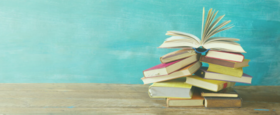 Deadline to order is Tuesday, Dec 1.
Dear "Book Friends'
My name is Linda Warburton, from Calgary. I am a distributor of many years with Living Books, and have served your school a number of times over the years with Bookfairs.
It was always a joy to do so, and meet many of you!  This time, however, it will need to be done online by working with the web-site, and contacting me to place your order. Following are directions:
1. Go to www.livingbooks.ca (based in Borden, Sask.) and click on 'Products" tab which will lead you to main catalogue and some additional ones. The main catalogue is featured, and its pages move through young children's, junior, teen readers titles, followed by fiction, devotions, gifts and Bibles. The price list is a separate file you will see arranged by page numbers matching the catalogue. It shows up in a line under the main catalogue.  Don't miss the separate little Christmas catalogue which includes books for young and old, also boxed cards.
2. E-mail your product title(s), and page number, total your order and add 5% GST. Be sure to include your name, phone number and e-mail. (please don't order online but send an email) Once I have received it, I will contact you about payment, be it e-transfer or credit card number. E- transfer is easier. Just e-mail to twarbu8056@aol.com   No password required.   My phone numbers are (403) 852-2157 txt/cell or residence at (403) 241-2254.
Please feel free to discuss age appropriateness, or recommendations for specific interests!
The orders will be compiled and delivered to the school in separate labelled packages in 2 weeks or less, after the campaign ends.  Looking forward to your response, and /or questions. 
Many blessings to you and your family this season.
Linda Warburton
Buy online and support CCS!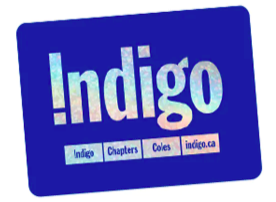 Planning a purchase at Indigo?!
Your purchase for home can HELP our elementary library at school, just click the image (or this link) to be taken to our Flip-give site!