Back to all posts
Posted on
CLASS OF 2018 is going to CHANGE THE WORLD!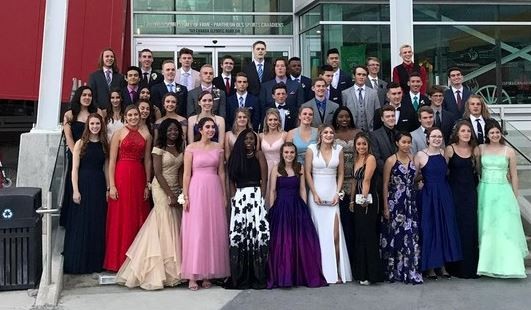 This bunch of students who are graduating today are going to go out and make a huge difference in the world - we know it!
We have one CCS grad heading to MRU to study nursing, one heading overseas with YWAM, one pursuing the Outdoor Leadership Program at Prairie College, another attending SAIT for the dental hygiene program and yet another studying biochemistry at the Canadian Mennonite University in Winnipeg. Several students are beginning apprenticeships and heading into the work force, or taking a year off to travel and pursue individual projects.  Two of our graduates are working with YWAM Ships based in Kona, Hawaii and one will be attending Capernwray in New Zealand. Another will be studying forensic pathology at Florida State University. One CCS grad is attending university on a full soccer scholarship and another is attending Capenwray on Thetis Island. One student is pursuing her dreams of becoming an actress and several are blossoming athletes focused on their sports careers.  Yet another is attending Okanagan College to study sociology. So many different paths and career choices! These graduates are spreading their wings and heading out from here with confidence and courage. We can't wait to see what kind of impact they're going to make on the broader world! 
submitted by: Karen Dees, CCS Alumni Relations Liaison