Preschool Registration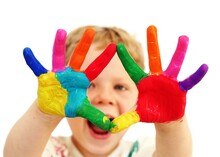 Are you a prospective family? Complete THIS FORM or email our admissions coordinator for information.
Check out Learning Adventures website with this link.
Registration is OPEN for the 2021-2022 school year and currently have space available in our half day, JK program.  
To register for Preschool, please complete the following documents:
Complete this Preschool Registration Form;
Copy of child's birth certificate;
Copy of the immunization records (if applicable);
$50 non-refundable application fee; and
$300 non-refundable deposit (will be applied to program fees)
To submit your preschool application, you may
(a) fax it to 403/686-1281,
(b) email completed document to Admissions, or
(c) print and drop it off at either our Elementary or Secondary Campus.
For all details and information about Learning Adventures Preschool, please read HERE on our website, including days and time.
*For admissions dates and standards please refer to Application Procedure page.*
Please note that our bus service is not available to preschoolers due to the part-time program schedule.
Thank you for your interest in our Learning Adventures Preschool program at Calgary Christian School!