Blessings and Burdens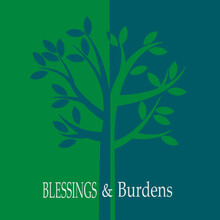 The Blessings and Burdens, parent-led, ministry exists to support individuals and families in our school who are going through difficult times and also to celebrate with those who are experiencing exciting life events. We appreciate your help in this ministry!
Contact Blessings and Burdens by email: blessings@calgarychristianschool.com
June 2017 From Natalija, our current coordinator:
Dear CCS Community,
The School year is finished and Summer begins! It's time to enjoy its' greenery, to bathe in the suns' warmth and to soak up the beauty of garden flowers. 

This week I chatted with my son about his school year being over."How do you feel about the last day of school and that grade 7 is completed?" I asked him.As he gave a big sigh of relief and accomplishment ,he said :" Actually I feel this school year went by so fast. My days were filled with activities at school and after school, and the time flew by."I see", I said. " Do you still feel the same as you did in September when the high school building looked enormous to you and older grade students were much taller than you.?""Not anymore, Mom", he said. I grew a foot taller, and my perspective is different now."

I smiled, as I thought , isn't this true, our perception depends on our perspective , which in turn, is influenced either by our physical growth or internal growth.
It has been my honour to serve our school community through the coordination of the Blessings and Burdens Ministry this year. Our CCS community is exemplary in its capacity for compassion and its care for each other. Watching you help each other through thick and thin filled my heart with trust and confidence in the world our children are growing up in. This was a part of my internal growth this school year.  What a blessing each one of you are!