Hot Lunches
Hot lunches at the ES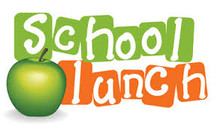 Your support of the Hot Lunch Program is very much appreciated. Funds raised from these lunches are used for special and unique activities. For 2019/20 school year we purchased new PE equipment, flags for our gym, made a donation to the Calgary Poppy Fund and had SoundKreations Dance Program in for sessions!  
If you're able to volunteer, you will also benefit from the fun and fellowship with other parents that you might otherwise never have contact with. If we do not receive full support to prepare lunches, there may be cancelled lunch days.
Order HERE with the hotlunches.net program.
If you have any questions or concerns regarding the new Hot Lunch Program, please contact the Elementary Office at 403.242.2896 ext. 304