Back to all posts
Posted on
Wall of Fame Inductee!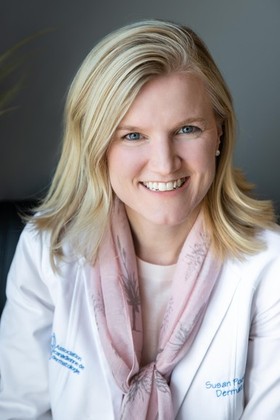 Recently inducted into Palliser's "Wall of Fame", recognized for her outstanding work in the area of medicine/dermatology, we want to say a HUGE congratulations to Dr. Susan Poelman (CCS Class of 1993). Crediting much of her success to her high school teachers at CCS, she now encourages current students with some sage advice, "Don't give up, work hard and have a positive attitude, because that will get you far." You are an inspiring person, Dr. Poelman, and we are proud to call you one of our own! What an honour to receive.
To read more about Susan, head to https://www.pallisersd.ab.ca/…/wall-of-fame-inductee-answer….
To listen to Dr. Poelman's beautiful acceptance speech, head to https://youtu.be/_51pbdEtTDY. It's well worth the 6-minute listen.
submitted by: Leona Schaap, Community Development Office at CCS