Alumni
Our Connect Magazine is for supporters like you!  We covet continued participation, involvement and prayers from past parents, alumni and supporters of CCS. 
Annual Alumni Sports Tournament!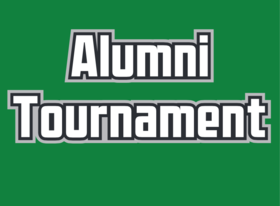 Featuring basketball and volleyball, this is an opportunity to compete for glory once again! Reconnect with old teammates and friends, meet new ones, enjoy a weekend of competition and fun!  It is typically held over the Christmas break, and we look forward to hosting you soon.  
See photos below from past tournaments. 
-------------------------------------------------------------------------------
Alumni are not only an important part of Calgary Christian School's rich history, but each graduate has great value at CCS today and in the future! 
The great foundation laid during your years at CCS and the incredible life experience you have now is a significant resource we wish to maximize. Would you be willing to give back? Share a part of yourself with the school you once roamed? With the students who are currently studying here? 
We envision matching students with alumni in mentor relationships – perhaps your career path would inspire a high schooler who is trying to figure out what to do with her life. Perhaps a life experience from your past would help lead a student going through something similar in his life right now.  Our goal is to tap into the talents of our alumni and possibly invite you to lead chapel as a guest speaker or musician, teach a class or seminar related to your area of expertise, help coach a basketball team for a season, or come volunteer your services in the area you'd best be matched. The contribution you make will not only enrich the lives of our current students and staff but the legacy of service will no doubt be a blessing to you as well. 
When I attended Calgary Christian School, I was very involved in all the sports offered and it has been an absolute pleasure to still be involved with the athletics program at the school. Over the last three years, I have coached the varsity girls volleyball team and I am really happy to still have a connection to the school through athletics. Coaching gives me the opportunity to meet new students, new families and new teachers/staff members - but it also gives me a chance to visit with the staff that taught me 10+ years ago. I strongly encourage other alumni to get involved with the school as my experience over the last few years has been very rewarding and I have made connections with players, families and staff that will carry on for years to come! 
~ Jessiya Rider (Kamps), Class of 2003
 To make an impact at CCS today, please contact Karen Dees, CCS Alumni Relations Liaison at kdees@calgarychristianschool.com. 
Calling all CCS Grads!
10, 20, 25, 30 or 35 years since you graduated from Calgary Christian School? How the time flies! Wouldn't it be exciting to reconnect with old classmates and friends, reminisce about the good ol' days and see what everyone is up to now? It doesn't take too much sweat and hard work to plan a good reunion – Karen Dees,(403-498-4598) Alumni Relations Liaison is ready and willing to help.
Alumni Tournament Photos
There's something about putting on the CCS Cougar logo and hitting the court to compete, even if it just is for fun! Look how great it is to reconnect with old teammates and participate in the Alumni Tournament! Join us again this year!